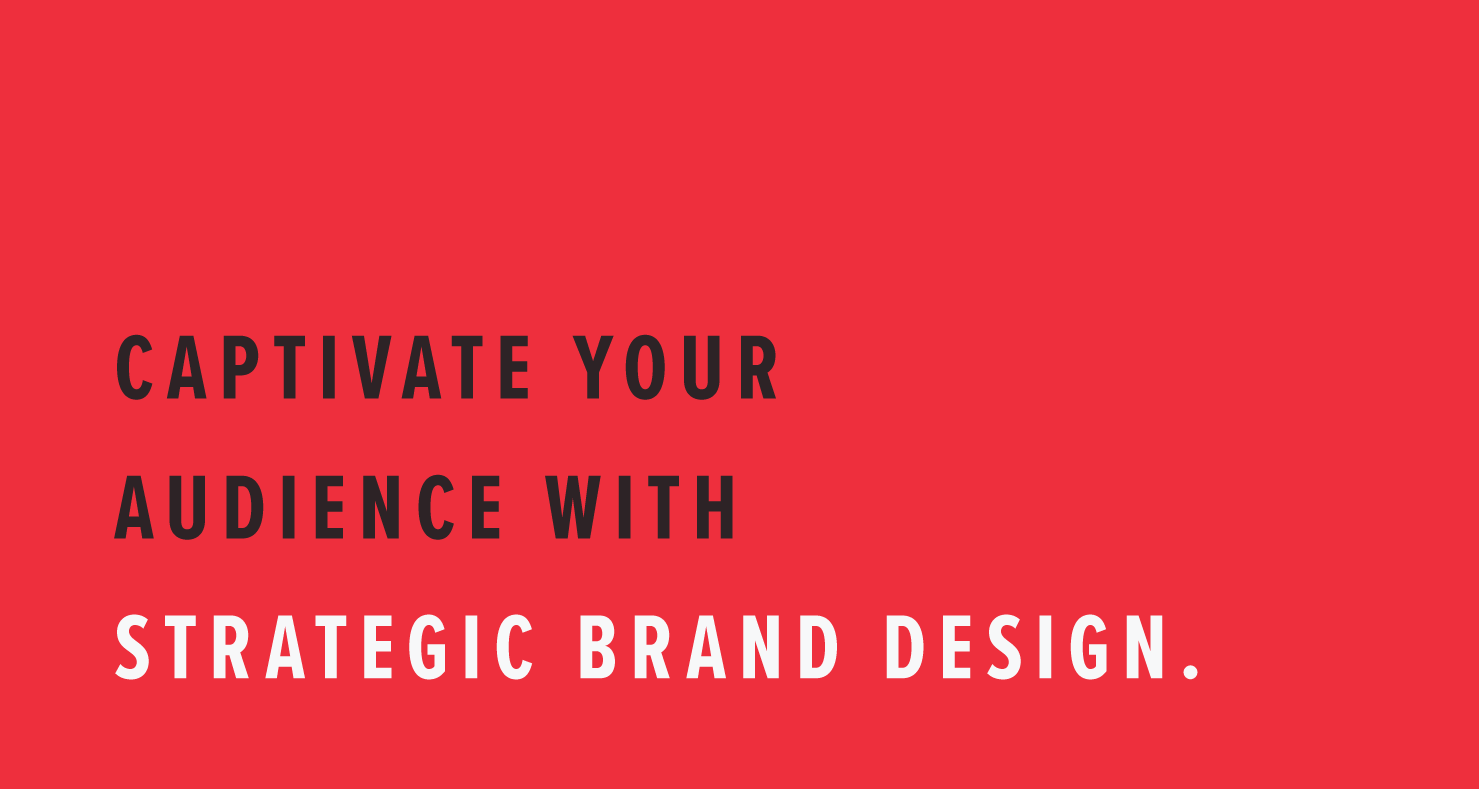 People don't have time to pay attention to things that don't resonate with them. Audiences are constantly bombarded with information, and marketers are constantly working to keep their message on top. But with only moments to make an impression on your prospects, about eight seconds to be exact, how can you make this work?
The short answer: Aesthetics.
The longer answer: Develop a strategic visual brand that appeals to and aligns with your target audience's self-image.
A strategic brand considers what is authentic to the brand itself, as well as how it's going to appeal to the target audience. Both are very important.
Before diving headfirst into brand design, we always start with a Creative Brief. The Creative Brief specifies lots of important things, but the three big elements are the What, Who, and How. Each one plays an important part in keeping your messaging authentic, relevant, and engaging.
Here's how to navigate each one:
1. The What (Your Brand)
Ask the question, what are you designing for? Is it a public health website that needs to clearly and readily offer vital information? Or is it a site for a new community-centered initiative that should express personality, character, and values?
It's easy to get into a "You know what would be cool?" mindset, but save that for personal projects. Focus on the express purpose of your brand, and let it dictate the latitude for design.
This keeps your brand messaging authentic.
2. The Who (Your Audience)
Who are you designing for? What's their age range? Do they wear suits with ties or Birkenstocks with socks? There are, of course, a few more audience segments than that, but you get the picture.
This is where you need a deep understanding of your audience. As a brand, you probably already know what they're coming to you for, but take it a step further. Find out what they value, whether it's humor or brevity or candor, and incorporate it into your design.
This keeps your brand messaging relevant.
3. The How (Your Tone)
How should you be designing? Should the design be playful or serious? Should it be assertive and bold or laidback and assured?
The tone of your brand design should borrow from your brand itself and your audience. It needs to be reflective of your brand's purpose and values while engaging your audience in a way that feels natural and intuitive. In other words, look at how your brand and audience intersect. There, you'll find the scratches that your brand itches.
This keeps your brand messaging engaging.
There's certainly more to the design process, but the Creative Brief is the start of it. Paying close attention to the What, Who, and How puts your brand on great footing and establishes those three key characteristics: authenticity, relevancy, and engagement.
If you find your brand struggling with any of these elements or the design process beyond them, give us a ring. We'd love to help.