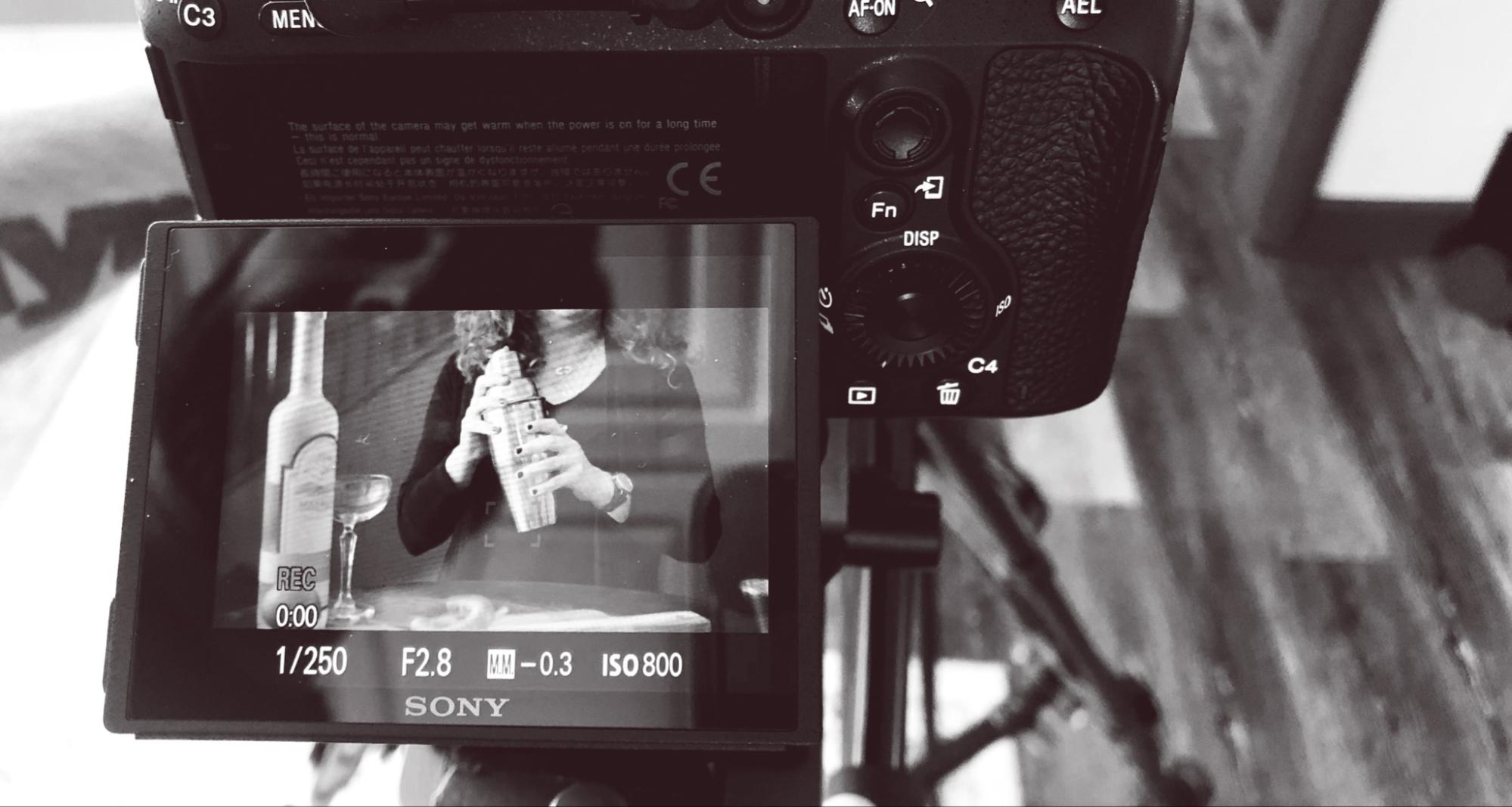 One of my favorite parts of my job is directing photoshoots for The Speak Easy Podcast. It's not uncommon for Redhead to DIY photography for social media, but when Karen of Render Studios is the podcast's co-host, that makes it all too easy to take advantage of the incredible talents of her team. We love when we get the opportunity to work with Render.
Collaborating with experts is always a pleasure. It not only makes the creative process more efficient, but also leaves us with a stronger end-product. When everyone gets to focus on the part of the process they shine at, we all win. Hiring out experts can be more expensive up front, but it's always money well spent in the end.
For these photo shoots, as design director, I consider how colors and form will play together and plan the video shots we need to tell the story. Erick at Render shoots the video and brings his expertise in the nuance of how things are captured. Scott sets up lighting so things look great no matter what our shooting environment is like, and he experiments with different angles and compositions for the photographs. He also edits the video to give us a beautiful end result. Some of you may or may not know, but Racha dabbles in mixology and provides us with the beautiful and delicious cocktails for each shoot.
In the end, the time and effort put into these cocktail photo shoots isn't just about showcasing amazing recipes — though, of course, that's a big part of it. The process proves how, when all of the parts come together as they should, exceptional photography can play an integral role in enhancing an existing brand. The photography and video shots from these shoots are informed by The Speak Easy Podcast's brand and, in turn, they help establish and influence the brand as well.
So there you have it! A little peek into our creative process with Render Studios.