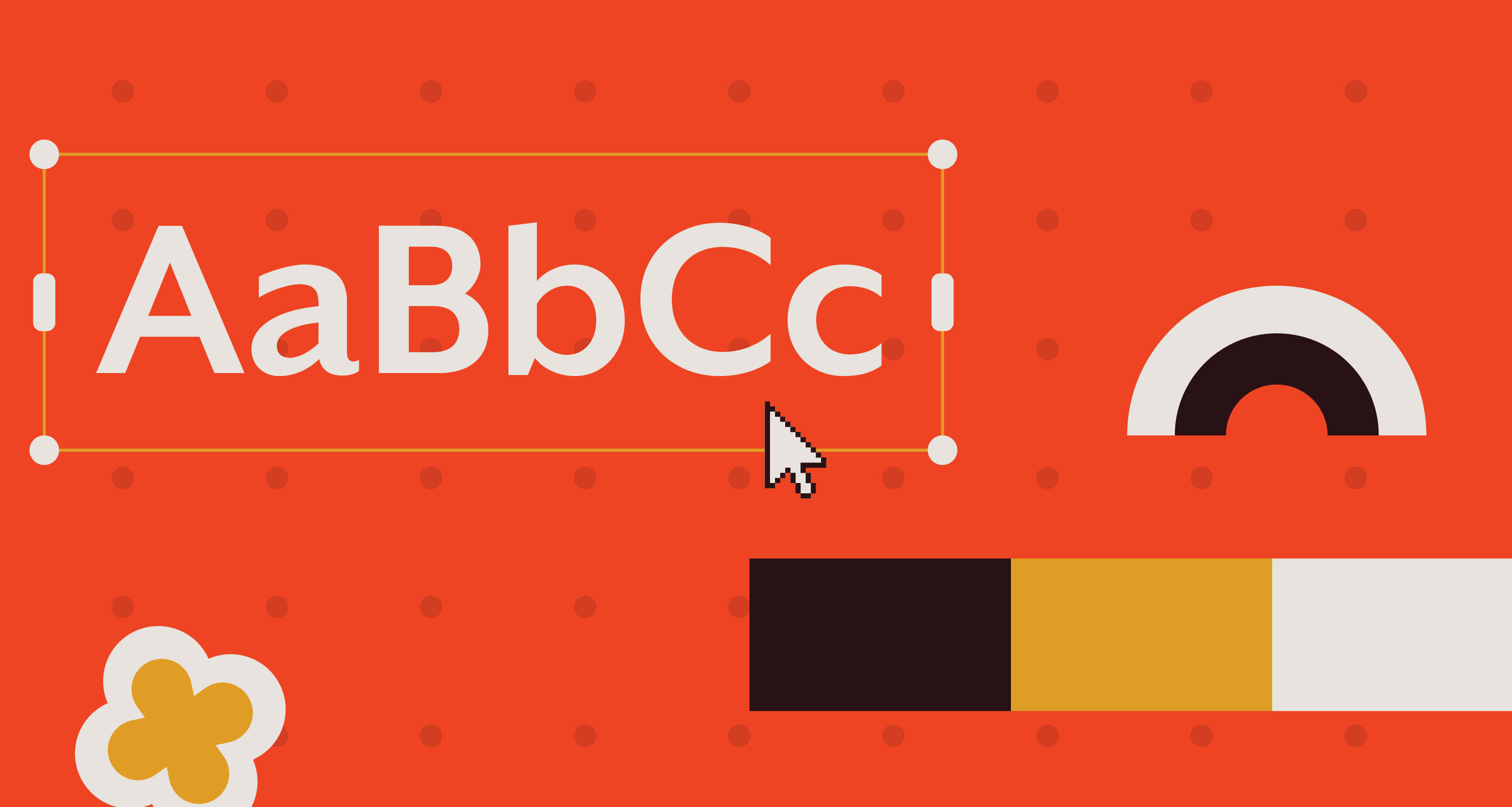 My sister recently sent me a brochure she made in Canva to look over. And I won't lie, I ignored her email. It sat in my inbox all week. The subject line, "Do you like my Canva brochure?" made me inwardly cringe because 1, she's my sister, she's going to know if I sugarcoat my opinions and 2, I've never really been a fan of Canva. When I did open it, it was clear she used a template, but it was customized and cute and about what I would expect to find at the small-town library she works at.
I like to grumble about Canva because as a designer who has spent years developing a relationship with InDesign, Illustrator, and trusty ol' Photoshop, using any other design program can be frustrating. But our clients use it, and there are some benefits to a platform with lower barriers to entry. Our clients are pros at the things they do, and design isn't always one of those things. (That's why they call us.) If they want a flyer they can update the text on themselves or have a toolkit of customizable graphics to send out, we can help provide them the tools to do that. So, Canva is where I must go.

Still, how do you know when Canva is the best choice, or if your project is better-suited for a more advanced platform? Here are some pros and cons of Canva, and some quick tips to help.

Cons first, because they're fun 😈

If you don't pay for Pro, you are limited to what Canva offers for free. This can be a challenge when you need a brand-specific font.
The available templates and limitations of the free version often make for cookie-cutter design. (Like my sister's brochure, while cute and functional, it feels like a Canva brochure. It is a template, fonts are limited, and Canva has a handful of graphics ready for you to plug in. You have to put in more time if you really want to make it unique, and non-designers aren't as likely to do that.)
No pen tool! You can draw lines, but as far as I can tell there's no good way for creating those perfect curves that you can on Adobe platforms.
Online everything opens in a new tab and I don't appreciate it.
I could go on, but I also must give credit where credit is due.
Pros:

It's free! 👏👏👏👏 They call it an "all-in-one" design tool and there really is so much you can create and do with just the free version, so kudos.
The level of editing and effects you can apply to a photo is pretty impressive (and fun).
It's ridiculously easy to search and place stock photos into a design. You can even use apps or plugins to expand your library of images, icons, and whathaveyous.
You can upload a PDF and it will turn it into an editable Canva file. Mostly. Usually tweaking must be done, sometimes even uploading certain pieces separately. But it is still a pretty magical feature.
I might have my grievances with Canva, but reluctantly, begrudgingly, I will admit it is a decent tool for beginners. It's worth exploring if you're in a DIY sort of mood or just need a quickie brochure whipped up for your library's summer reading program. If you need something more though…maybe give us a call.